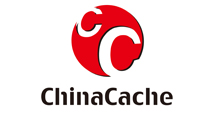 Investor AB lowered its stake in shares of ChinaCache International Holdings Ltd (NASDAQ:CCIH) by 55.4% during the first quarter, according to its most recent Form 13F filing with the Securities and Exchange Commission (SEC). The institutional investor owned 1,181,507 shares of the information services provider's stock after selling 1,467,936 shares during the quarter. ChinaCache International comprises approximately 0.1% of Investor AB's investment portfolio, making the stock its 4th biggest position. Investor AB owned about 4.44% of ChinaCache International worth $1,264,000 as of its most recent SEC filing.
Separately, Renaissance Technologies LLC boosted its holdings in shares of ChinaCache International by 23.8% in the 4th quarter. Renaissance Technologies LLC now owns 924,699 shares of the information services provider's stock valued at $1,563,000 after purchasing an additional 177,600 shares in the last quarter. 21.75% of the stock is currently owned by hedge funds and other institutional investors.
Shares of CCIH stock traded down $0.01 during trading hours on Monday, reaching $1.17. The company's stock had a trading volume of 200 shares. ChinaCache International Holdings Ltd has a fifty-two week low of $0.72 and a fifty-two week high of $4.75. The company has a quick ratio of 0.56, a current ratio of 0.56 and a debt-to-equity ratio of -0.43.
ChinaCache International Profile
ChinaCache International Holdings Ltd., an investment holding company, provides content and application delivery services in the People's Republic of China. The company offers a portfolio of services and solutions to businesses, government agencies, and other enterprises to enhance the reliability and scalability of their online services and applications.
Receive News & Ratings for ChinaCache International Daily – Enter your email address below to receive a concise daily summary of the latest news and analysts' ratings for ChinaCache International and related companies with MarketBeat.com's FREE daily email newsletter.